Coffee Machine 4 Lane | Four Beverage Options | Fully Automatic Tea & Coffee Vending Machine | For Offices, Shops and Smart Homes | Make 4 Varieties of Coffee Tea with Premix | No Milk, Tea, Coffee Powder Required
Rs. 23,000.00 Rs. 29,500.00
Shipping calculated at checkout
Imagine 24 hours working Robot at your disposal to serve you excellent tasting Coffee and Tea without any flaw.
Our Cafe Desire Coffee & Tea Vending Machine will do exactly the same. Once You get this Automatic Coffee Tea Machine, you will Forget all the problems of Making great tasting hot beverages. You don't need Milk, Sugar, Coffee/Tea Powder, just load Cafe Desire Instant Premixes to make a great tasting Coffee and Tea. Delight and surprise your guests/customers/staff by offering them wide variety of Hot Beverages like CAPPUCCINO, LATTE, KADAK MASALA CHAI, GINGER TEA, CARDAMOM TEA, BLACK LEMON TEA, MASALA GREEN TEA, TOMATO SOUP, HOT CHOCOLATE and BADAM MILK, WITHOUT SUGAR COFFEE and WITHOUT SUGAR TEA. You can have any of the two beverages at the same time with this 4 Lane Machine on just press of a button with consistent taste all the time. Tea and Coffee consumption is part our daily routine, you need every Morning and Evening. Having known this fact, why not invest in a Robust Machine rather than compromising on Cost. After all, this Smart Coffee Machine is going to be with you for next 5 years. If you end up buying any other Coffee machine just because it is Cheap, that might work only for 6 Months. Please note it has been proved time and again that, Quality Product will prove Cheaper as it runs for long time. Also, if you buy quality product You will not be running around Non-Professionals to get Your service done. Be Smart and Wise, read our Reviews, watch our Video Reviews, take a decision EITHER You are buying Peace of Mind OR You are investing in cheap product which comes with unpleasant experience. Rest Assured, Cafe Desire is having a heritage of 20 years with Global Presence serving small, medium and large clients in 25 different countries.
Customer Reviews
Write a Review
Ask a Question
10/07/2021
Codexive S.

India
Coffee Machine 4 Lane | Four Beverage Options
Everything is good except for 1 issue that I got in my machine many times. Sometimes powder is stuck inside the nozzle. All others are very good. I recommended buying without any doubt.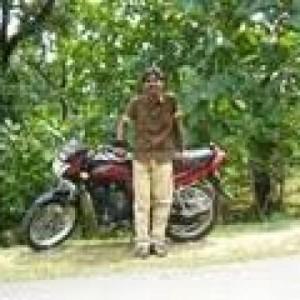 M
09/29/2021
MAHIPAL

India
09/07/2021
Ram K.

India
Best taste and best machine for commercial purpose
First of all tq for anupama to guide me to buy this product from starting to ending. Still now she helps me lot abt all details. The taste and machine is good. Tq for amreen and ajesh for installation and clear my doubts
09/07/2021
Ram K.

India
Best taste and best machine for commercial purpose
One of the best coffee and tea taste. From starting purchase to all queries anupama helped me lot. It's best for commercial usage
09/07/2021
ram k.

India
Best taste and best machine for commercial purpose
One of the best coffee and tea taste. From the beginning to still now "Anupama" help me lot for purchase products lots of enquire. I planned to purchase another machine also. Thank you for amreen and ajesh for help me install and service related doubt